European Sales Influence – or ESI – is the one-stop-shop for retail solutions that drive business growth and success. The network operates across 35 European countries, and was originally founded to coordinate retail operations throughout the continent. But how can their services help brands reach a broader international audience in practice? We've spoken to Alessa Begemann, customer representative at ESI.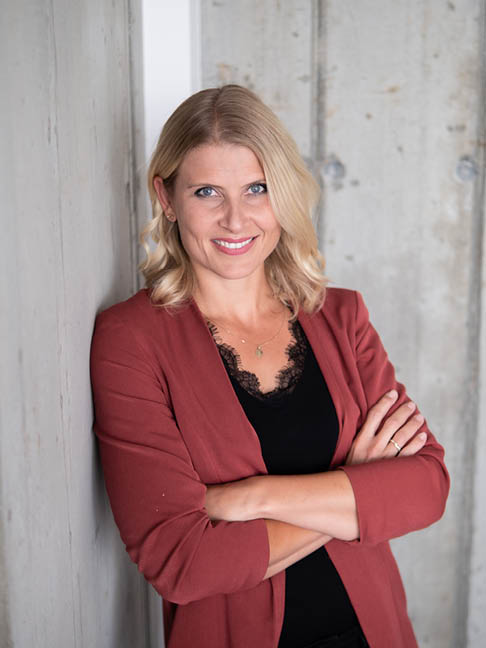 "In basic terms, ESI is an alliance of retail agencies that collaborate very closely on a pan-European level to provide global brands with centralized retail and field marketing services. We help realize brand goals in all relevant regions, and implement brand marketing strategies across Europe," Alessa says.

Made up of individual retail agencies that are experts not only in their own markets but also in achieving retail synergies across borders, ESI's specialists act as marketing consults for brands and provide sales solutions customized to their needs.
Today, ESI is well-established as a significant player in European retail, serving clients that include global brands and companies from various sectors like sports, consumer electronics, DIY, FMCG and cosmetics. But how did it originally come about? ESI was founded in 2015, in response to growing demand from clients that wanted to realize services in more than one country simultaneously. Alessa cites a need for pan-European centralization and scalability from procurement-driven global brands.
Implementation of quantified goals like KPI and ROI tracking are also important parts of ESI's offer, and were part of the original impetus behind the network.  ESI uses a state-of-the-art Sales Force Automation system to provide advanced tailor-made reports from clear KPI, helping produce highly actionable insights and invaluable retail data.

Alessa describes how ESI developed naturally over time from its streamlined beginnings, encompassing just 3–4 agencies at first. Today, the network covers and operates in up to 35 countries across Europe. For her own part, she joined ESI almost 4 years ago – and with over 10 years of comprehensive experience, she is an example of ESI's robust range of finely-honed retail know-how.
Remarkable numbers among those who've opted to join the network, representing the Nordic region. Having been part of ESI since 2016, Remarkable is one of ESI's most long-standing members.

"In fact, we have ESI in the Nordics to thank for the majority of our clients and commissions. The alliance also provides us with insights that have helped us improve and develop our business further," says Mikael Klang, CEO at Remarkable.
A core tenet of ESI's approach is you think global, we implement local. For clients with established brand and client communication, a target performance, and a centralised budget, ESI can offer local market experience, regional networks, and knowledge of country regulations.
"Over the last few years, we have developed centralized ways of working, optimizing processes and pan-European support – digital enablers and such," Alessa says.
So it seems that ESI has only gotten started on its mission of weaving an enticing web of retail expertise across Europe and bringing brands abroad – and the future looks bright for those who opt to join them.
Welcome to contact us at info@remarkable.se for more information.